YTHERM® Heating
YTHERM® Heating coatings
We have been developing and producing heating coatings for surface heating elements since 2009. IR-X and IR-2 are processed on industrial machines to heating surfaces or heating films. All products are based on water only, have less than 0.2 g/l VOC, dont contain plasticizers or film building agents and are of maximum ecology. More information ...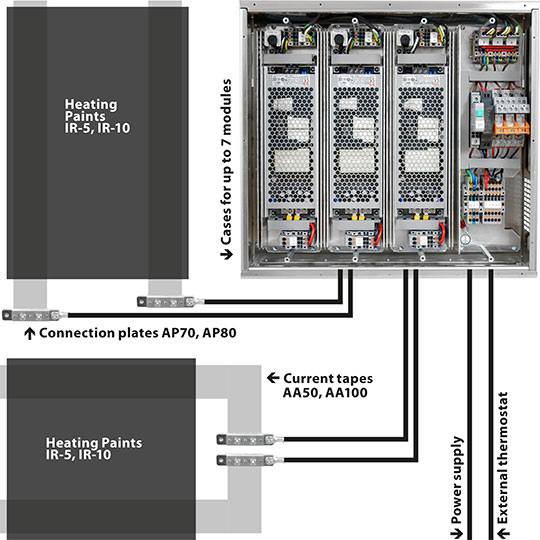 YTHERM® Heating Paint System
The YTHERM® Heating Paint System consists of different components (heating paints, control units, mounting accessories). The result is a modern and invisible infrared heating system in a class of its own. If our modular controls are fitted with 48 VCD modules, you also heat without creating electrosmog. The main components (heating paints, control units and various accessories) are our own products and are being developed and produced on our premises in Ruhstorf.
Information for end-customers: We have specialized in the development and production of the components. As end customer, we would therefore like to refer you to one of our trained sales partners. A list is available on request. Of course our products costs more than the indicated 0.00 EUR. Orders from end-customers for that price will not be carried out.
Interested in the distribution of our heating system? You are already selling infrared heating systems? You are a company within the heating or electrical sector and our products fit into your range? Then please do not hesitate to contact us. What we offer: • Competitive and fair prices. • No minimum order quantities. • Cheap shipping at cost price. • No oppressive contracts.